S.U.R.E. House Stevens Scholar Decathlon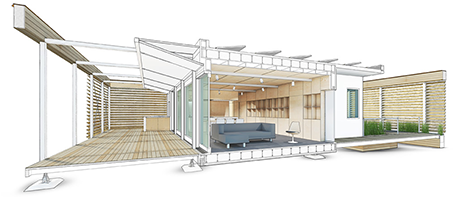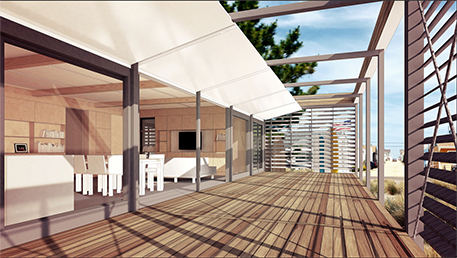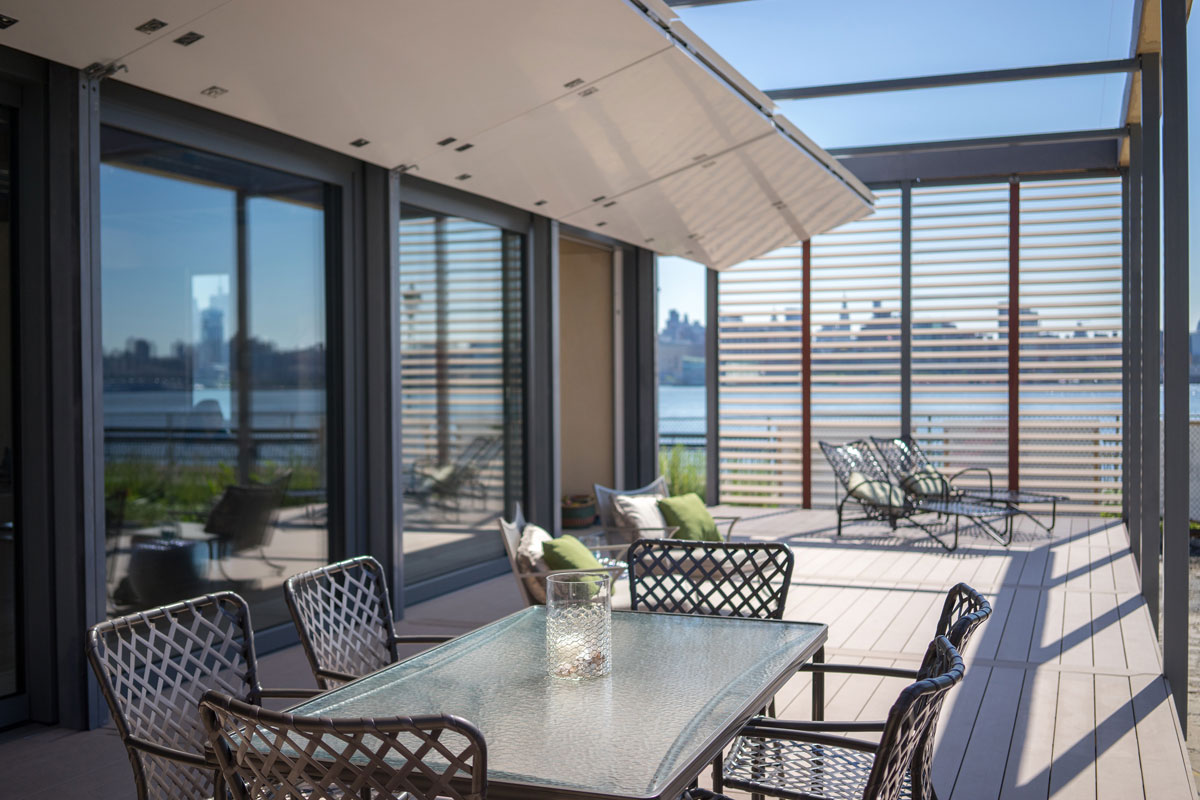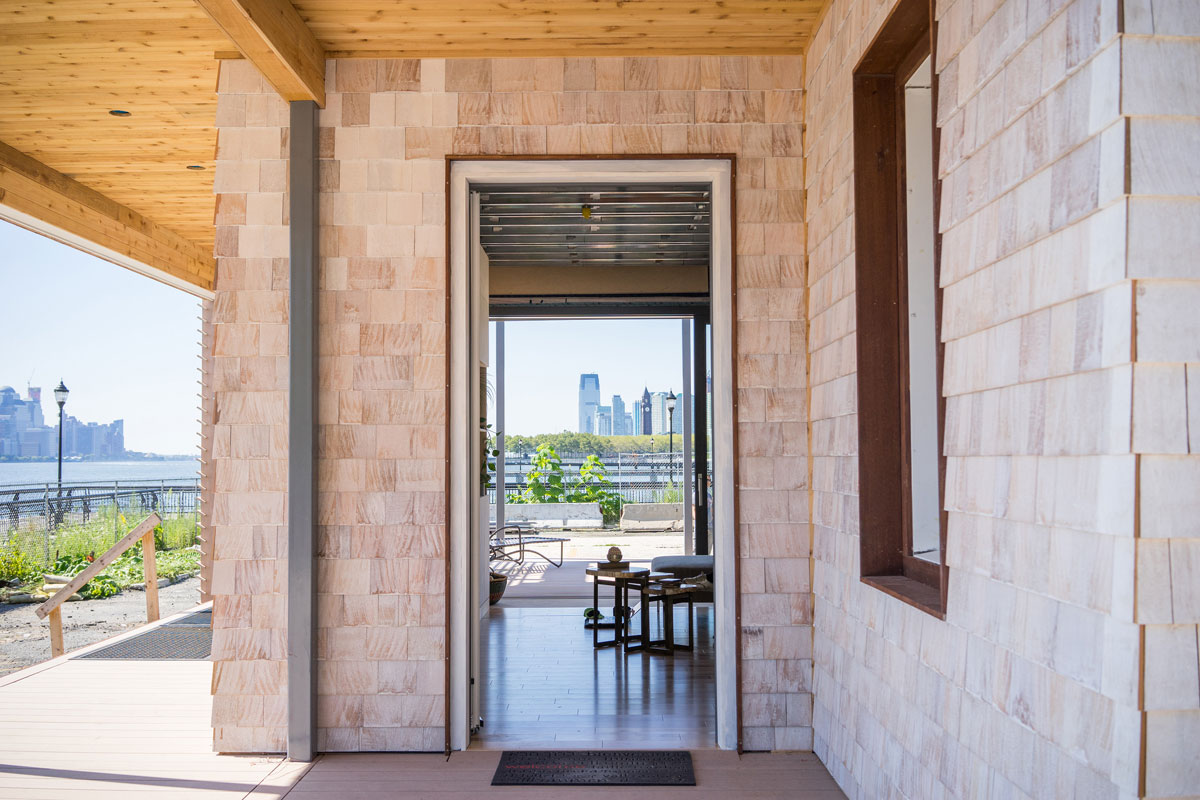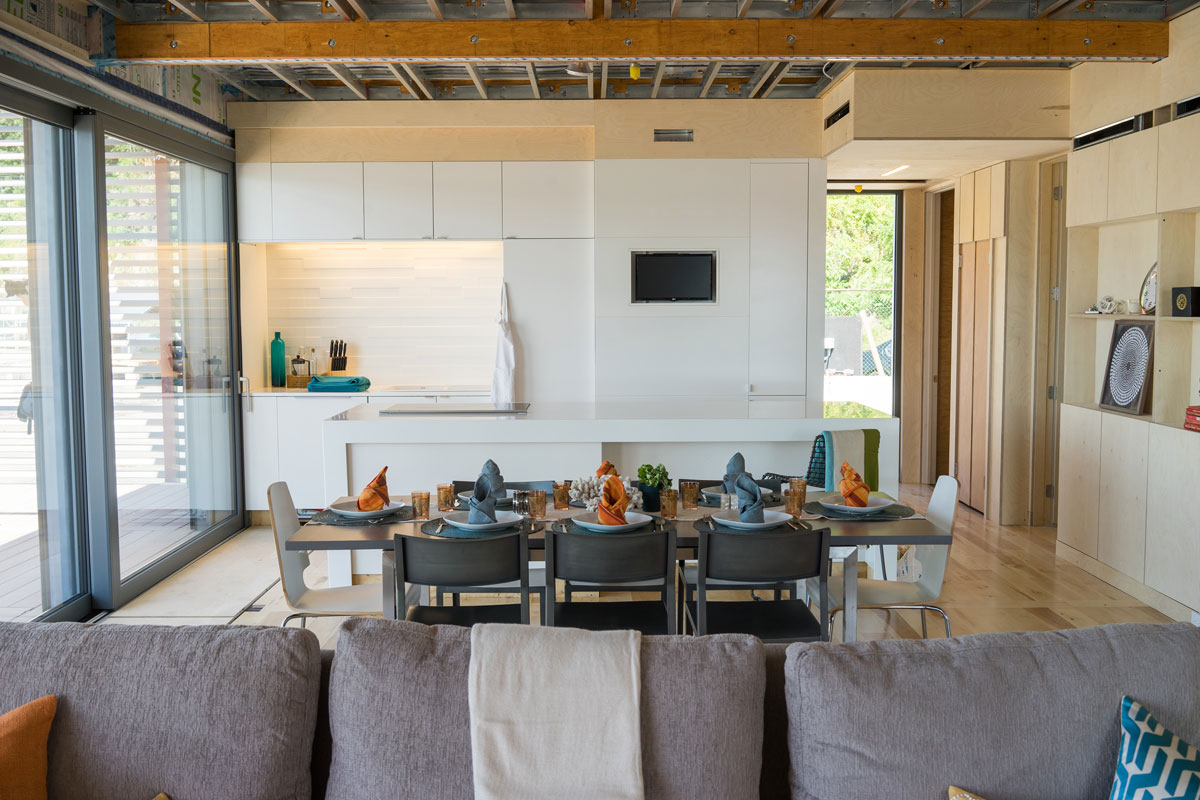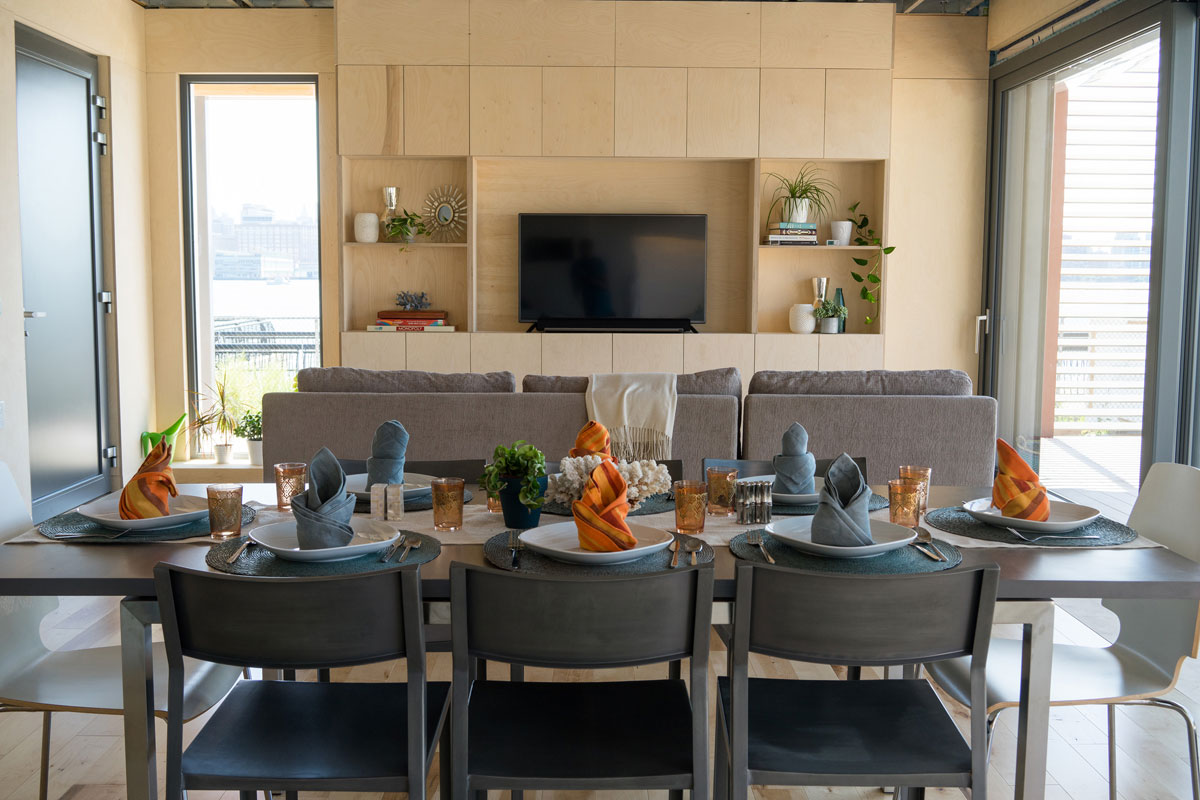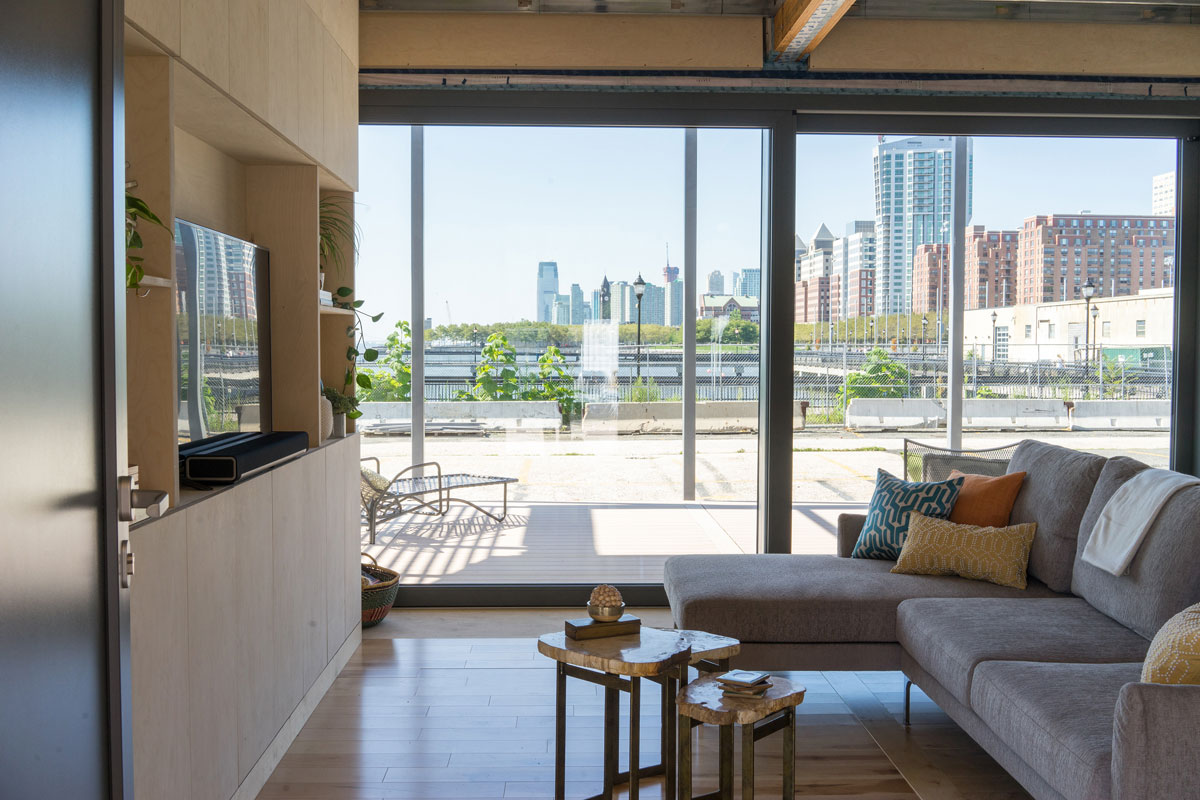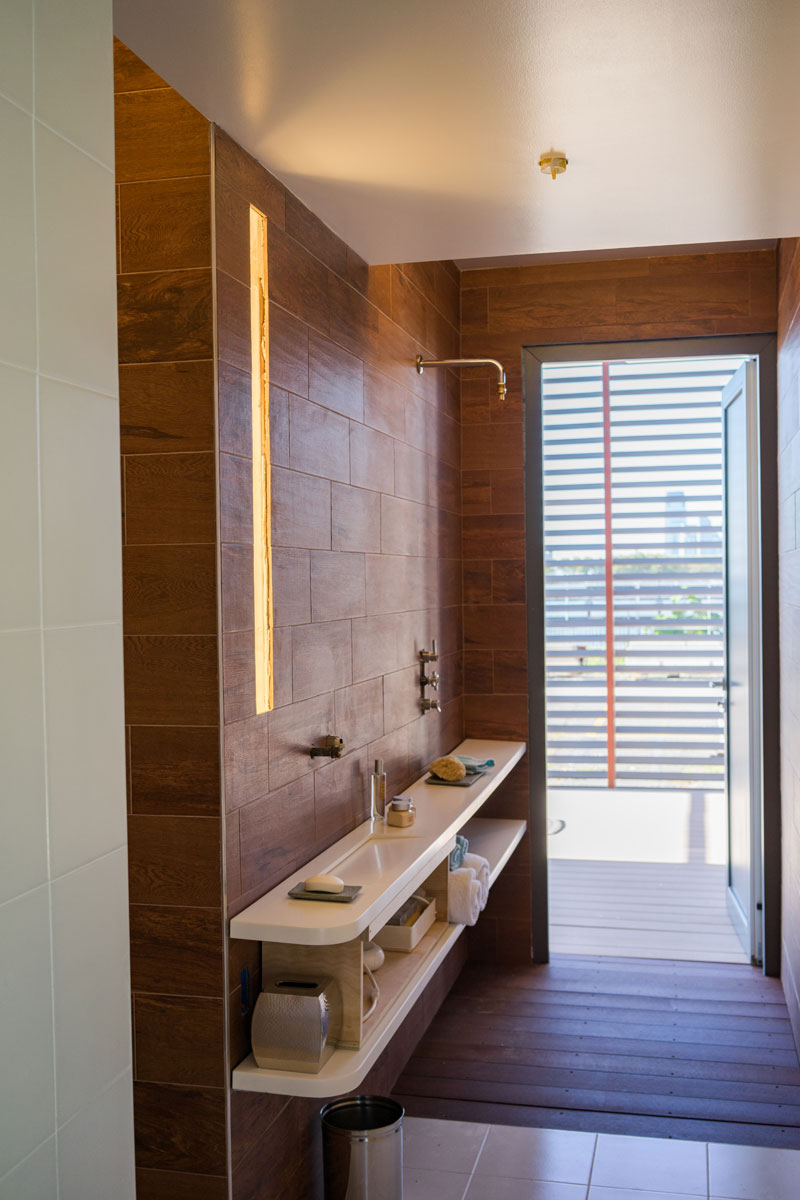 THE HOUSE
Sustainable and Resilient
Our U.S. Department of Energy Solar Decathlon 2015 entry, the SURE HOUSE, represents the Stevens Institute of Technology team's vision of a sustainable and resilient home for the areas at greatest risk due to rising sea-levels and more damaging storms. Learn more
The qualities that set our house apart:
90% LESS ENERGY USED HOUSEWIDE
A RESILIENT, FULLY SOLAR-POWERED ENERGY HUB
SOLAR DECATHLON
I had both the pleasure and the honor to work with the Stevens team on their outstanding entry to the 2015 Solar Decathlon.  I helped the students devise and implement a furniture plan for the main living spaces of the house to demonstrate how a family might live in the space. The interiors were included in a required Department of Energy YouTube submission of the project.  Soon after, the house was unveiled a ribbon-cutting fundraiser on the Hoboken waterfront where it had been constructed.  It was subsequently disassembled, shipped to California and re-built for the competition. By the way, they won!
The Mansion in May Designer Showcase and Gardens 2014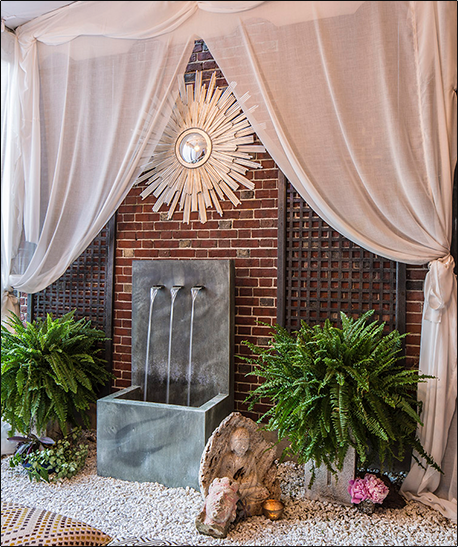 "Mansion in May is the premier designer showhouse in the New Jersey-New York area. Since its inception in 1974, this signature fundraiser has raised over $10 million for worthwhile causes at Morristown Medical Center."